CameraWash System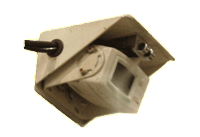 All weather, all conditions, Camerawash System is an air assisted camera cleaning systems that comes complete with reservoir, pump and dash mounted rocker switch. The operator can chose to use the high pressure wash/spray mode or air only or any combination. Example air only to clear dust, air/water to clear mud or air/water followed by air only to dry lens.
For cameras that need to cleaned constantly because of conditions, there is an optional automatic timer kit that can be set to use air only or wash/spray mode.
For vehicles without onboard air, we have a commercial grade auxiliary air systems, rated for continuos 8 hour service cycle. The air compressor/reservoir was designed for Class 8 air seats and takes up little space. In fact, it too can be mounted under a seat if there is no room underneath or in an engine compartment.
Camera Wash Kit – Our price: $ 295.00
Compressor Kit – Our price: $ 245.00